Camp Overview
The summer camp is a one-week camp for upcoming 3rd-8th grade students. It is designed to teach students how to artistically express themselves through step and theater. The camp will focus on the origin and fundamentals of stepping, drama 101 and playwrighting. On Friday, the students will display what they learned throughout the week by doing a short performance.
The cost is $150 for half day (9am-12pm or 1pm-4pm) and $250 for full day (9am-4pm). We are only taking 30 students per camp. It is an intimate camp so we are able to work closely with the students. It is also first come, first serve so register now to reserve your spot!! There are payment plans available as well as scholarship opportunities for those who need financial assistance.

Featured Guest Instructor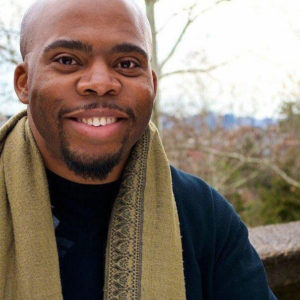 Jonathan Johnson is a director, teacher, writer, and actor from Birmingham, AL. Jonathan is a proud alumnus of Berea College where he received his bachelor degree in 2010. After college, Jonathan attended the Savannah College of Art & Design, where he received a Masters of Fine Arts (2012). Dedicated to change and empowerment, Jonathan created ESCAPE2dESTINY which is a theater company dedicated to creating work that is socially conscious, evokes conversations, and gives voice to the silent. One of his most recent works was Make it Home, which tells the story of a family trying to heal after the recent death of their son who was shot and killed by the police. This show received rave reviews and traveled to places such as Birmingham, AL, Washington D.C., and Georgia, just name a few. Jonathan is a firm believer the theater or art has the power to change the world, and it is his mission to engage communities and the world one story at a time! Jonathan is so excited to be working with Order My Steps this summer and believes this will be a life changing event for all kids!

Camp Information
Date
Location
Time
Sub-theme
June 11-15

Montessori Preschool at Cypress Creek


11103 Mills Rd
Cypress, TX 77429
9:00 am – 12:00 pm
This Is Me
"Embracing Individuality"
1:00 pm – 4:00 pm
Winning Season
"From Challenge to Victory"
July 16-20

Hosanna Family Church


4505 Hwy 6 North Ste #600
Houston, TX 77084
9:00 am – 12:00 pm
Winning Season
"From Challenge to Victory"
1:00 pm – 4:00 pm
This Is Me
"Embracing Individuality"
July 23-27

Copperfield Church


8350 Hwy 6 North
Houston, TX 77095
9:00 am – 12:00 pm
This Is Me
"Embracing Individuality"
1:00 pm – 4:00 pm
Winning Season
"From Challenge to Victory"
Aug 6-10

Life Changer Community Church


3115 North Fry Rd Ste #407
Katy, TX 77449
9:00 am – 12:00 pm
Winning Season
"From Challenge to Victory"
1:00 pm – 4:00 pm
This Is Me
"Embracing Individuality"